Education for Struggling Students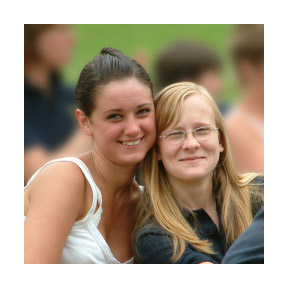 Numerous educational programs for troubled teens are boarding schools on ranch sites and are located in the western US. SageWalk for Troubled Teens, located in central Oregon, began in 1997 and has 2-year programs designed to help emotionally distraught teens with issues as relationships, attention deficit disorders, anger management, depression, and more. Their motto is: "Committed to bringing harmony and laughter back into the homes of families by offering help for today and hope for tomorrow." Silverado Boys Ranch, located in Panguitch, UT, works with male teens to teach real world life skills and develop self-esteem through therapy, stellar academics, and healthy relationships. SBR helps adolescents succeed in school, at home and in their community. Mountain Homes Youth Ranch (MHYR) located in Vernal, UT, has a 3-phase program where teens learn the interdependency of nature's resources, personal skill and knowledge, and responsible, cooperative behavior for the sustaining of life's basic needs. Youth are placed in a camping community where everyone learns to share responsibility equally. These are just 3 examples of several of the ranch homes in this region of the country.
Aspen Education Group (AEG) offers intervention programs that range from short term intervention to long term residential treatment. They offer therapeutic interventions including boarding schools, wilderness therapy, special needs, summer camps, and weight loss programs. Their programs last from 6 months to 2 years helping teens in personal growth, healthy self expression, academic excellence, as well as teaching individual responsibility and the ability to help others. Upfront enrollment costs may be high, but AEG has an assortment of low interest loans and other financial assistance to families that qualify. AEG is recognized nationwide as the leading provider of educational programs for struggling adolescents.
Youth Education Systems (YES) aims to raise the minimum standards and overall quality of the troubled teen education industry. YES works to offer certification to boarding schools and teen programs that are interested in doing so. They also help to prevent schools from closing and try to find schools they can assist in raising the bar through self-monitoring and self-imposed minimum standards.
Eckerd Youth Alternatives (EYA) located in Clearwater, FL, has innovated alternative options for troubled teens since 1968. Through its outdoor therapy programs students can take standard courses which will earn them high school credits that are transferrable back to the school in which they plan to return. Their teachers are state certified and trained to meet the needs of adolescents who are gifted, have learning disabilities, or a variety of other academic challenges. The EYA will also work with your child to help him/her develop behavior and social skills needed to succeed in school or at work.
Parents of troubled teens today have many more options than those over thirty years ago. Back in the 60's and 70's teens that were defiant were forced to enroll in military or reform school. Since then, hundreds of programs have become available across the country. With the addition of therapeutic centers, teens are ensured to be handled more appropriately than ever before.